Users
If you click on "Users", you can make various actions: create a user, make changes to the user or delete the user.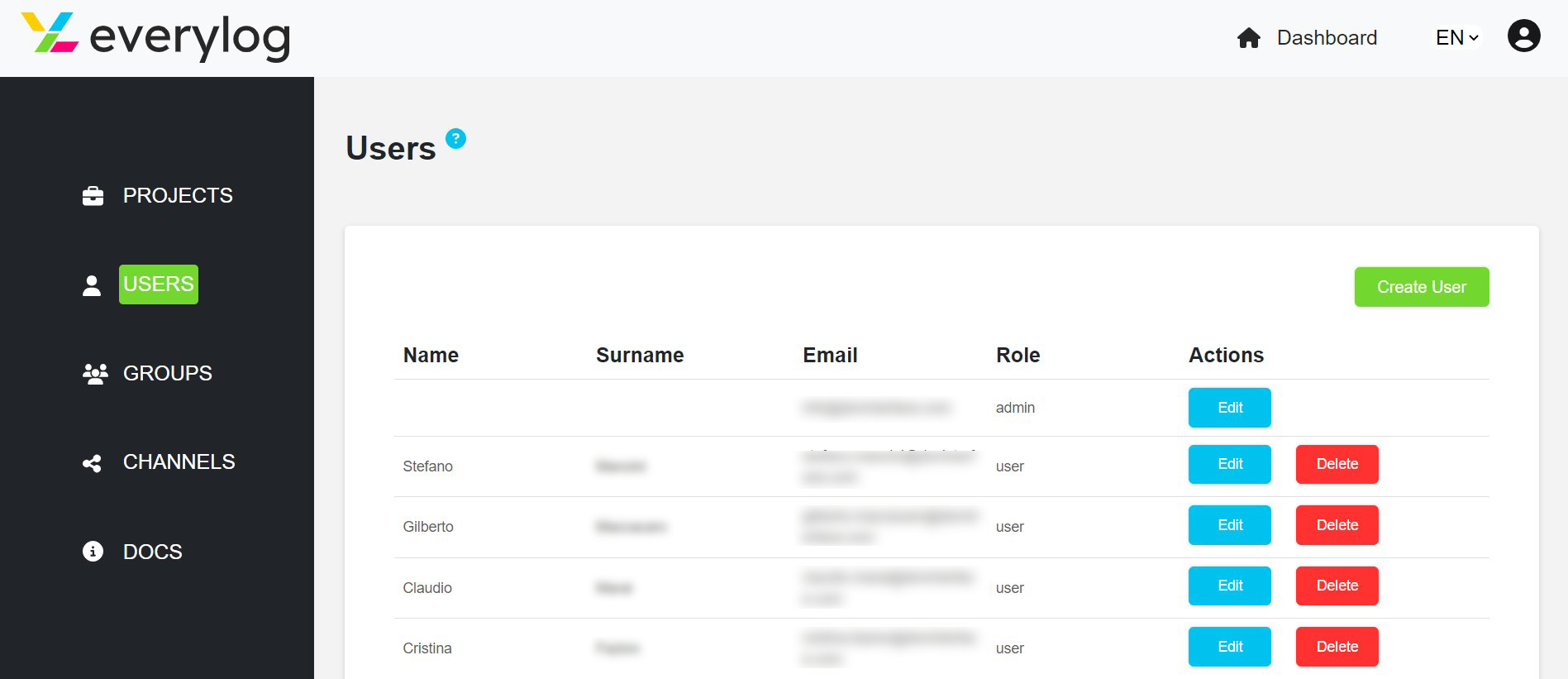 Create user​
To create a user click on "Create User", a window will appear in which to enter first name, last name, email, language and choose whether to assign the person the user or administration role.
Edit user​
To edit the information of an existing user click on "Edit".
From the panel that appears you can reassign that person's role (user or administration), change or correct the first name, surname and set the language.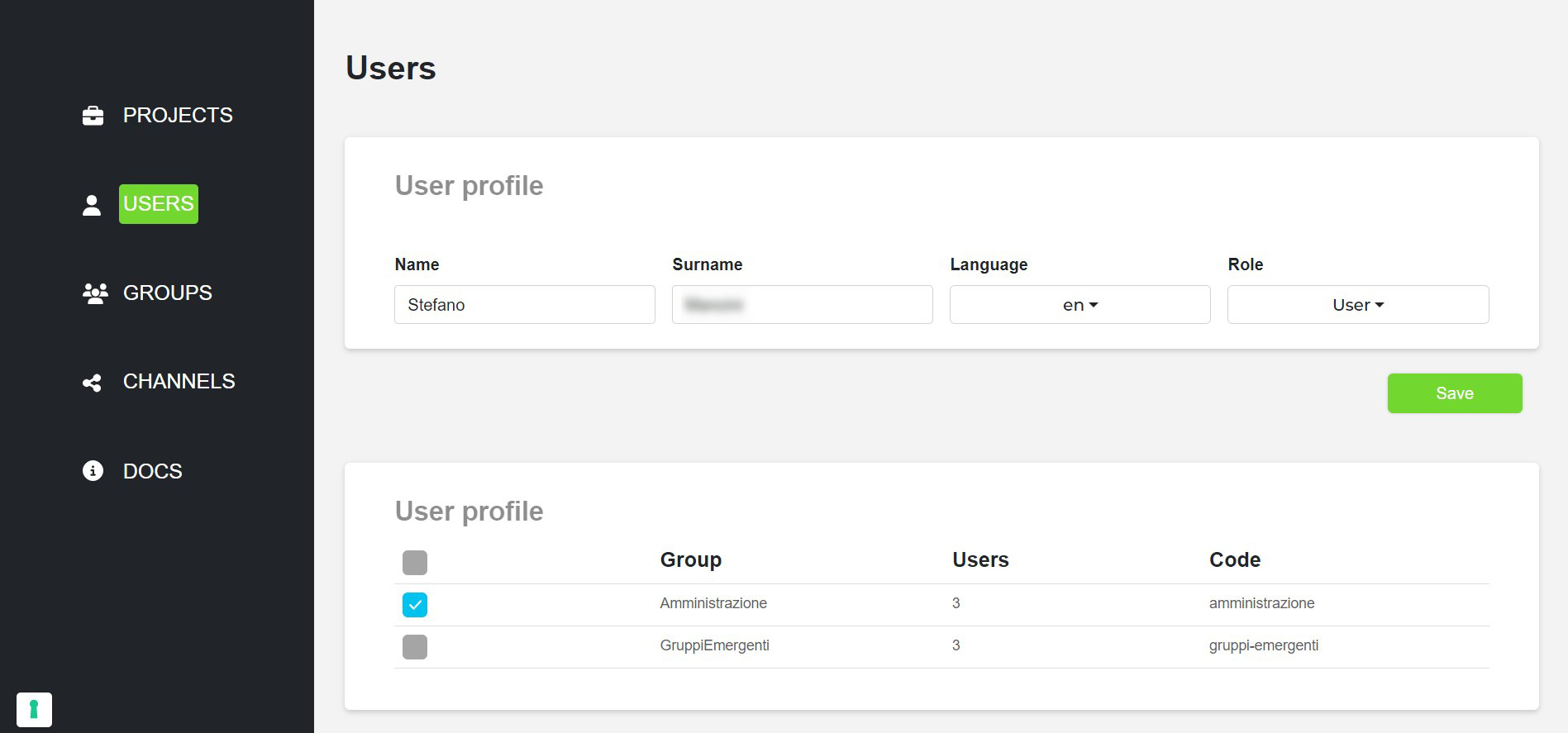 Delete user​
To delete a user click on "Delete" next to the user and confirm from the window that opens as a result.