Projects
After signing in with your credentials you will have access to your homepage and dashboard. To enter the projects section click on "Projects". From here you can view all the projects on your profile.

Create project​
A project is created automatically by sending an initial notification to EveryLog. Alternatively, from the homepage you can click on the profile icon and select "Send notification".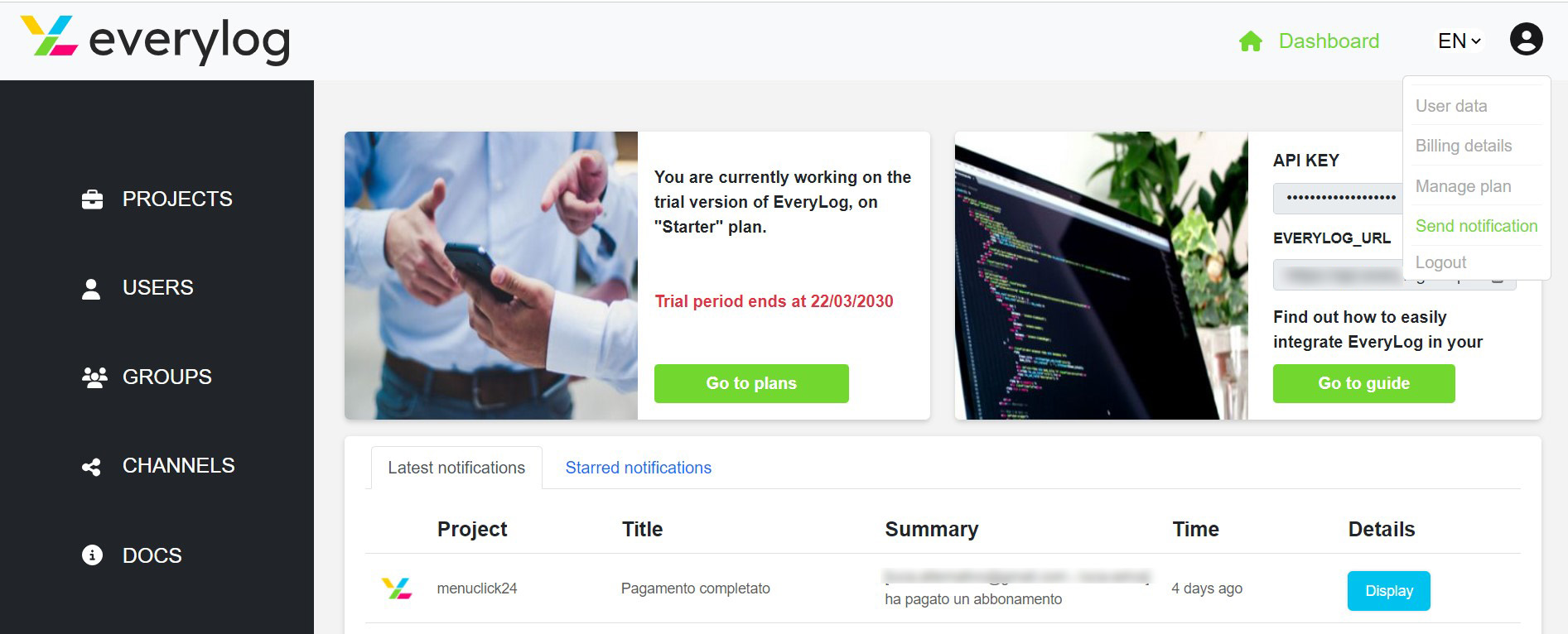 Send a notification from web​
From here you only have to fill in the form by entering the projectId, a short summary, the link, select a group, enter a title, some text about the project, add tags and channels.