Groups
From the groups section you can create as many groups as you wish, e.g. the group dedicated to administration or a specific project, make changes to the groups or delete them.
Create group​
To create a group click on "Create Group", a window will appear in which to enter the group name and the group code.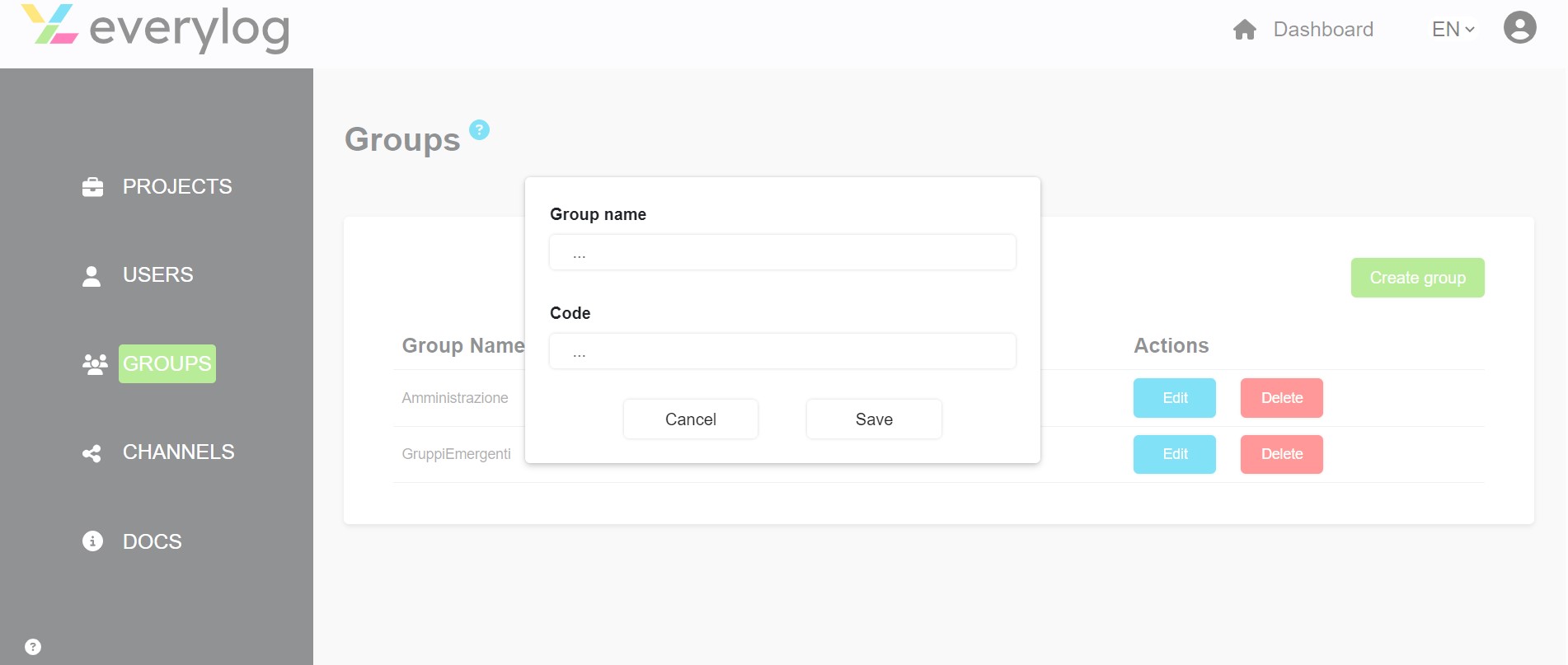 Edit group​
If you want to edit a group, click on 'Edit' and you will be taken to the group editing section where you can rename the group and add or remove members to the group.
Delete group​
To delete a group, simply click on 'Delete' next to the group to be removed and then confirm by clicking 'Yes' from the window that appears.